About Us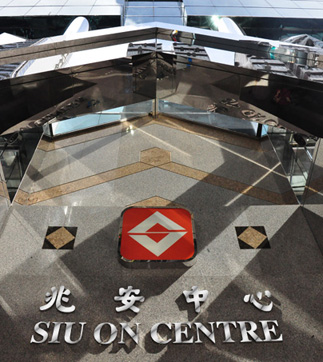 Siu On Group Holdings Limited ("Siu On Group") has been engaging in the property investment and development business through its real estate arm Siu On Realty Company Limited ("Siu On Realty") since the 1970s.
As a privately owned property group and an operating arm of Siu On Group, Siu On Realty specializes in property investment and development with a strategic focus on prime properties in Hong Kong and Mainland China. Its expertise includes acquisitions and divestments, property development and redevelopment, as well as property marketing and leasing.
With an extensive real estate investment portfolio in Hong Kong, Siu On Realty continues to expand its portfolio through property acquisitions and development in Hong Kong as well as key cities in the Mainland.